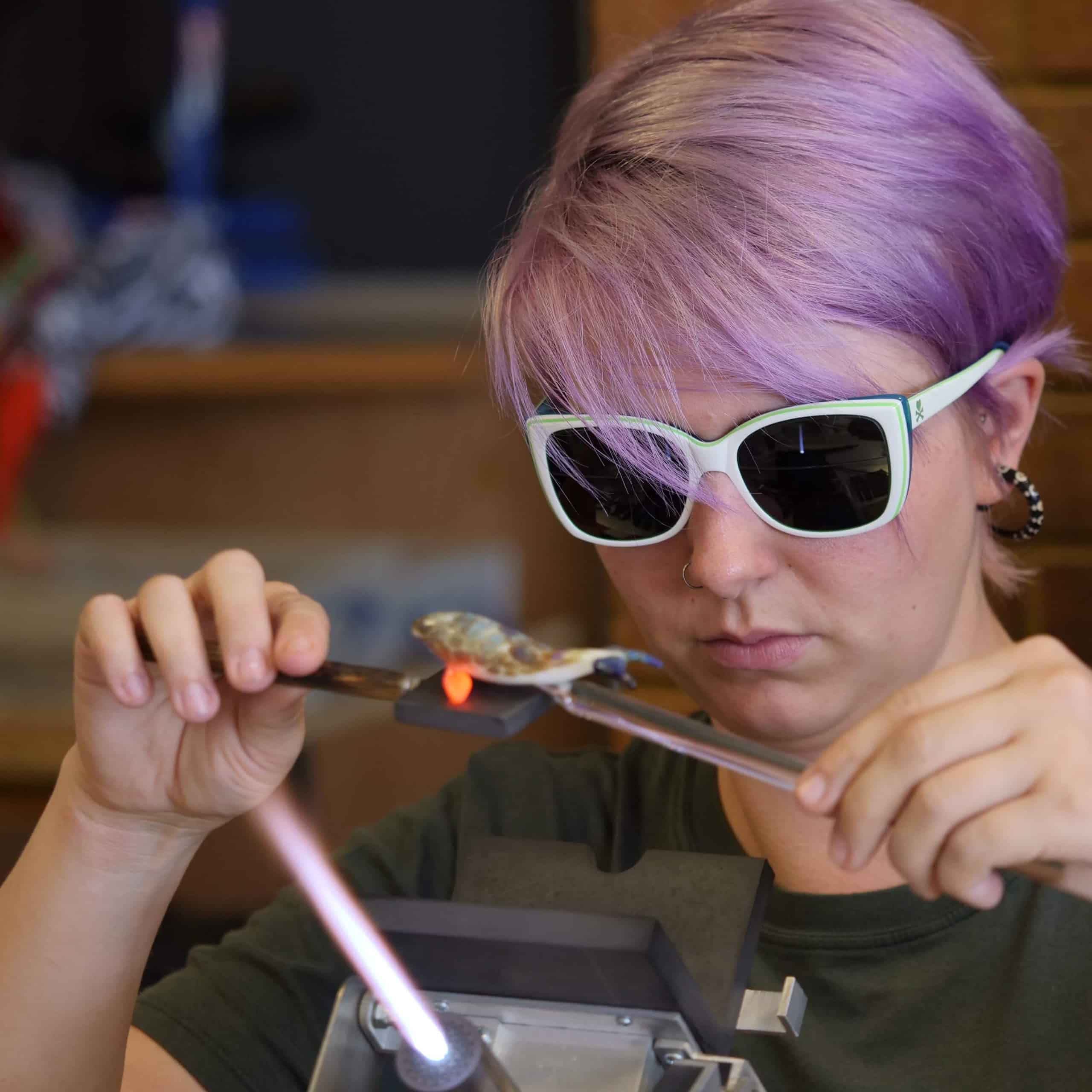 Elizabeth Welch
Lizzie makes absolutely beautiful and characterful mini glass sculptures, using a very skilful flamework technique.
She creates highly detailed borosilicate glass sculptures of animals, particularly bird, insect and marine life. Each piece is made entirely by hand using coloured borosilicate glass rods which are melted in a high temperature oxygen and propane flame.
Her work is highly collectable, with additions to ranges designed yearly for customers to add to their collections.